Individual Cow Cultures
The Pathogen lab specializes in processing individual cow cultures. Cow health is probably the most important part of your production. Determining the cause of mastitis offers considerable savings by improving herd health. The cost of an individual cow sample is very competitive.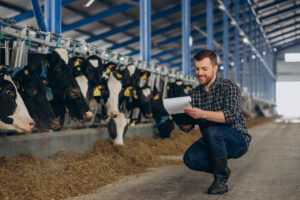 Cow health is the basis for any producers success.
We can determine the most common primary bovine pathogens including:
Staph.aureus, Strep. ag., and Mycoplasma spp.
Milk Bulk Tank Services
Bulk tank culture for Staph. aureus, Strep. ag., Mycoplasma spp.
Standard Plate Count
Lab Pasteurization Count
Coliform Count
Preliminary Incubation Count
Same sample analysis for butter-fat, protein, solids, non-fat, somatic cell count, AND bacterial analysis available (2 vials), all in-house.